Reading Time:
5
minutes
Home automation is operating and managing your household appliances and electronic devices remotely. This allows you to control and access your home utilities with a click of your cell-phone. By simpler actions, you can control major functions and stay informed of all the activities on an integrated interface.
Automating homes is no more limited to lavish households and offices. As Innovative Property Solutions explains, the rapid technological developments have brought in more affordable and easily available home automation options and significantly increased accessibility.
With a simple system of connected controllable devices customized to your particular needs, you can easily automate your home. To understand the extent of its possibilities, it is essential to know the term in more detail.
Read on to discover for yourself what home automation exactly is and how it works.
What is Home Automation?
Home automation integrates all the smart appliances and devices in your home onto a central network. This can involve syncing of all the possibly compatible devices that you wish to a single device.
These electronic appliances can include lights, blinds, music systems, heating and cooling systems, etc. The range is no more too limited, and you can control all these devices from anywhere.
IoT has enabled everyone to create their homes as intuitive and smart as they desire.
While there are various smart appliances that you can install, you must pick only those that suit you.
For example, automatic sprinklers are designed specifically for the convenience of farmers and gardeners. While for malls and airports, specific automatic lights, elevators, and gates are used.
How Does the Process of Automation Work?
Humans are inching closer to a world where everything is controlled and monitored on a single interface with home automation. Currently, automation options are limited to all the hardware appliances that connect over a network like LAN, Wi-Fi, etc.
All these smart electronic devices have a certain IP address or sensors integrated into the home automation network. By connecting the electrical circuitry and switches to this network, you gain access to control and monitor these devices.
All the connected appliances perform their tasks as the operator or controller commands them to. Home automation systems program the activation of these allotted tasks according to your set preferences.
The devices perform their tasks as desired, from responding to external triggers, working as scheduled, or functioning on remote command. The scheduled time-related commands or the set external commands thus manage your home automation systems.
You can manage everything from your mobile, tablet, or a set panel to run your automation system. Also, you can come up with any scheduling and orientation that works for you and your home. The extent of automation is limited only to your creative imagination.
What Does an Automating Home System Constitute Of?
A standard home automation system consists of mainly 3 components: sensors, actuators, and controllers.
Sensors
Sensors are installed in specific devices that operate and function through external triggers. These triggers can include motion, humidity, daylight, temperature, etc. For instance, Thermostats use temperature sensors to maintain the atmosphere of your home.
Doors and certain appliances can use motion detection to activate or close automatically. Similarly, blinds or curtains can use daylight detection to close at a set time or when excess sunlight pours in.
Actuators
Actuators are the devices that receive the time related or external commands and manage the devices. Thus, they control the actual functioning of a home automation system and allow you to manage the appliances remotely at any time.
These can be certain switches, motors, lights, or even gates managed and controlled remotely. You can operate/schedule them via the main controllers and manage their functions accordingly.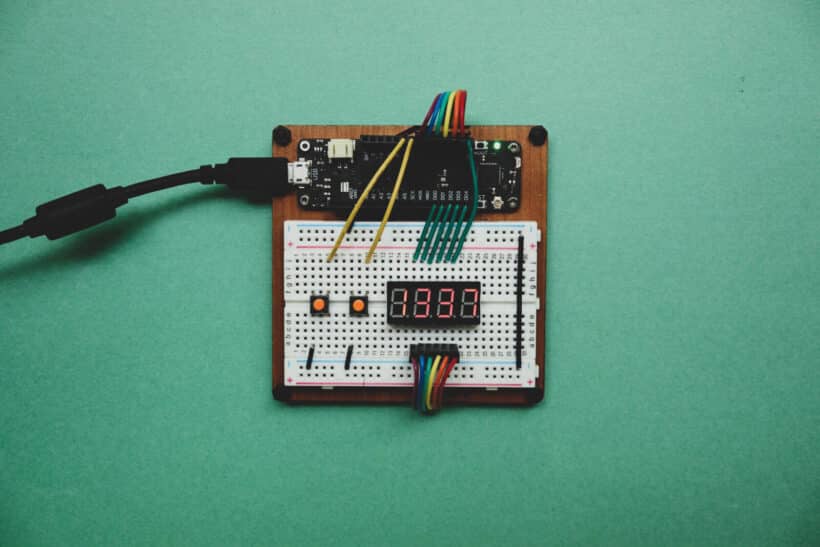 Controllers
Controllers are devices like smartphones, tablets, remotes, panels, or PCs that you operate. You can use these to manage, schedule, operate, and access devices remotely. Also, these send the main commands that actuators react to.
You can customize and schedule your home automation system through these controllers. For instance, you can set a certain time for the lights to turn on or heating/cooling devices to get activated.
You can also have the following devices automated:
Fire and Carbon Monoxide control
Real-time email and text alerts
Alarm systems
Voice recognition/Face recognition
Voice control
Live camera surveillance
Security alarm systems
Keyless entry access
Digital personal assistant
Why Must You Consider Automating Your Home?
While technology continues to outgrow itself every day, you must know how certain things benefit you before installing them. Home automation's main idea is to streamline all gadgets and devices in your home for effective management.
Listed below are some of the significant benefits of incorporating home automation:
Safety
By enabling effective surveillance and monitoring controls, home automation assures the safety and security of your home. Sensors, cameras, automated alarms, and lights can keep you assured even when you are not home.
Convenience
As the actuators and sensors manage most of the essential functions, it saves your time and effort. Intuitive and smarter homes make your work easier and impart peace of mind too.
Comfort
When you can manage your smart devices with a click or schedule them, these significantly enhance your comfort level. All you need to do is give commands or schedule them, and the devices function accordingly.
Energy efficiency
Installation of these intelligent devices also saves power as they operate optimally, preventing extra expenditure. These timely activate and deactivate, ensuring efficient power utilization.
Final takeaways
Home automation is the future of regular households. With rapidly advancing IoT and other technologies, the cost of automation has significantly dropped. Thus, it has become more accessible to everyone and not just high-end offices or homes.
Given the multiple benefits of house automation systems, they are undoubtedly worthwhile installments. With reliable assurance and ease of accessibility, you won't have to worry about leaving the stove or unlocked door.
Home automation makes it easier to monitor your home, kids, and even pets when you're not around. Moreover, the added comfort and convenience make the installment worth a try.
Thank you for reading!