Reading Time:
5
minutes
Almost every person moves to another place once they find a better and comfortable place. Moving somewhere is not always fun. If you are going to move to a distant place from your present location, then packing and moving can be very difficult.
The important things are that you must always keep your packing complete before moving anywhere. Some people make some or another packing mistake, which can affect their whole trip.
To avoid this, we will share with you a few moving tips that you can follow. Read on for some good tips.
Moving tips
1.     Remove Unnecessary Things
Packing all your items from your old place while traveling is not good. It will only increase your luggage, causing further problems.
Packing all your items into boxes, suitcases, and bags is tough and overwhelming. The only way to solve this problem is to remove all the unnecessary things from your luggage.
The best thing is to pack less and move fast.
2.     Start Packing in Advance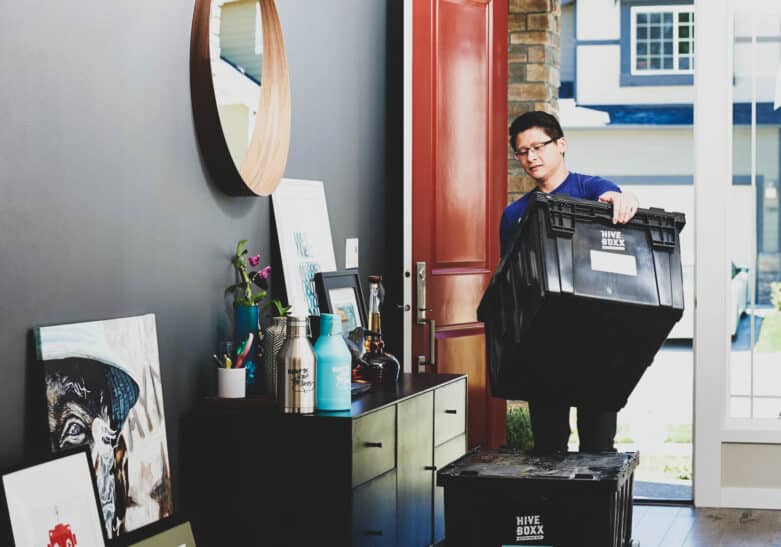 In most cases, people know beforehand that they are going to move. It would help if you started packing from the day you have decided to move.
If possible, plan your move at least a few months before the actual move date. Within this time, plan your move properly and start packing for your moving.
This will help in reducing the stressful last weeks before the move.
3.     Pre-Book Utilities
Try to schedule or pre-book all the utilities which you need at your new home. If you do not do this, you will reach your new place tired, and you won't even have access to basic facilities such as water or electricity.
Scheduling your utilities early will ensure your comfort when you reach home. Also, do not forget to request to cancel all your services at your present home.
4.     Keep Essential Items with You
It is vital that all essential items, such as daily clothes, medicines, paperwork, etc., are kept with you. Do not pack them with your luggage.
If any problem arises or your moving truck does not reach your new home at the right time, you may face issues. Having all the essentials with you will keep your stress low, no matter what the situation.
5.     Book A Truck with A Ramp
If you are going to move your luggage by yourself, it would be best to buy a loading ramp.
A truck without a ramp may be cheap in comparison. However, the ramp may help you in several situations.
6.     Research for Professional Movers and Packers
If you think that moving and packing is not your cup of tea, then you can book movers or packers. These are professional movers who specialize in both moving and packing. A local man and van can take on some of the heavy lifting and stress that comes with moving house without costing a fortune. It's worth a few calls and quotes to see if it's an affordable option.
They will come to your home on the moving date and pack all your items. Later on, after reaching your new home, they will also unpack all your goods.
They are professionals with proper experience. You can opt for their service in need.
Packing Tips
1.     Buy Right Boxes
Buying the right type of boxes helps you while loading the items. Also, you must keep small items in small boxes and big items in big ones.
It would be much beneficial if you keep most items in small to medium boxes. This will help in the easy loading and unloading of items.
2.     There Must Be No Space in Boxes
Empty spaces in boxes will result in two things. First, the items will be loosely packed; this can unbalance other boxes. Secondly, gaps inside the box are the misuse of space.
Try to pack smaller items if the box is loose or not properly packed because of space.
3.     Avoid Mixing Items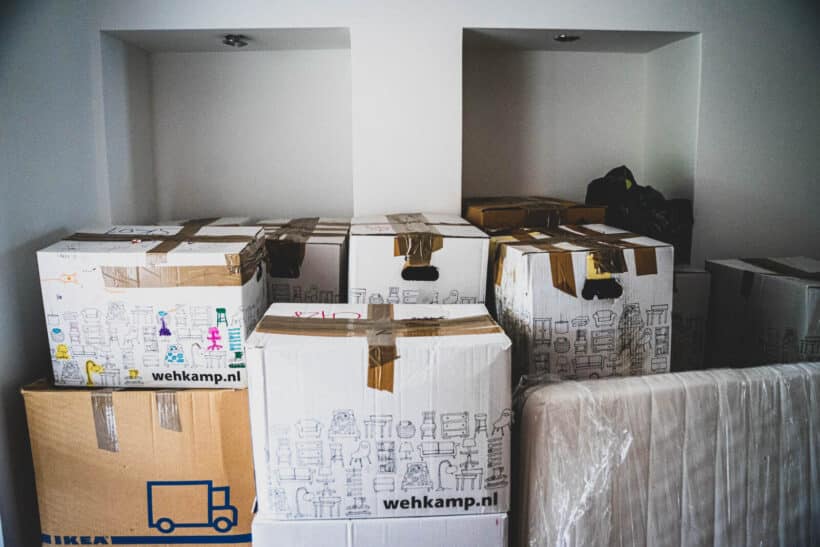 If you keep all items together, then this will become a mess for you when you unpack.
It would help if you always remembered that unpacking is as important as packing. The amount of time you will spend on unpacking will be more than what you spent on packing.
Always try to pack items in an organized manner; this will help you in the long run,
4.     Label All Boxes with Items
Labeling all boxes with items that are stored in them will help you when you unpack. This will also help the movers to know what boxes must be kept where.
Boxes with glass items must be labeled properly. Similarly, boxes with electric items must be kept safely.
5.     Expensive Arts
Always take care of your expensive arts. If you are going to keep these in boxes, then label them properly. Mark these items with special characters, if possible.
Remember to wrap these items with bubble wrap or newspaper to protect them while moving.
This will not make these expensive items crack or break.
6.     Tape All the Boxes
Taping the boxes will protect items inside the box. Tight taping restricts the movement of items so that they cannot clash and break.
If you want, then you can also put wraps between boxes or inside boxes to prevent items from getting damaged.
7.     Electronic Items
Suppose you are considering moving electronic items such as TVs, ACs, or any other expensive items. Then you should pack them carefully. If possible, TVs and ACs can be kept inside stuffed wooden boxes to prevent any damage.
If you have any wooden or delicate furniture, pack them in special boxes or wrapping to prevent damage.
8.     Packing Dishes
If you are packing dishes in a box, always remember to label them as fragile. Also, wrap each dish with wrap paper. Then also include some layers of normal paper between these dishes.
Bowls and cups can be kept inside; if they fit together, they must also be wrapped for protection. If possible, pack them in the same dish boxes in which they came.
9.     Donate
Once you have considered packing all the essentials, remove all the items you no longer use. You can donate these clothes, utensils, books or furniture, etc., at NGOs or donation homes.
Endnotes
Moving and packing is something that we all have once in our lives. There are several moving tips and packing tips that one can follow.
We have listed for you the best moving tips which we can find. We hope that these moving tips will be helpful to you.
Thank you for reading!