Reading Time:
3
minutes
When considering the purchase of a new garage door for your home, there are several crucial things to keep in mind. First and foremost, make sure you know what materials you need, from steel, wood, or another, and the size and design of the door you want.
Another important consideration is the functionality of your garage door. Will it be used primarily by yourself, or will other people also have access to it? Will it open manually or automatically? And if it is being automated, how do you want that automation to work via remote control or sensors?
Along with these practical considerations, think about aesthetics as well. What style do you prefer; traditional, contemporary, or something else? Also, consider whether you want your garage door to stand out subtly or blend in with your home.
Finally, choose a reputable company for your garage door installation and maintenance needs. Look online at reviews and testimonials from past customers, and ask plenty of questions before making your purchase. With these things in mind, you can select the perfect garage door for your home.​
The different types of garage doors
There are several durable types of garage doors to choose from.
Steel garage doors
Steel garage doors are solid and durable, making them ideal for areas that experience extreme weather or heavy use. You can customize them to suit various tastes, with different colors and style options available. However, they may dent more quickly than other material types if hit by something hard or heavy.
Wooden garage doors
Wooden garage doors offer a classic look that many homeowners prefer. Wooden doors can be painted or stained in any color, providing flexibility in design choices. Additionally, they tend to insulate well against outdoor noise and heat transfer. One downside is that they require regular maintenance to keep them in good condition.
Roll-up garage doors
The roll-up garage door is popular for people who need quick, easy access to their garage. They are often used in commercial settings and can be made of different materials, including aluminum or vinyl. Their ease of use makes them a good option for individuals who find it challenging to open standard garage doors.
How to maintain your garage door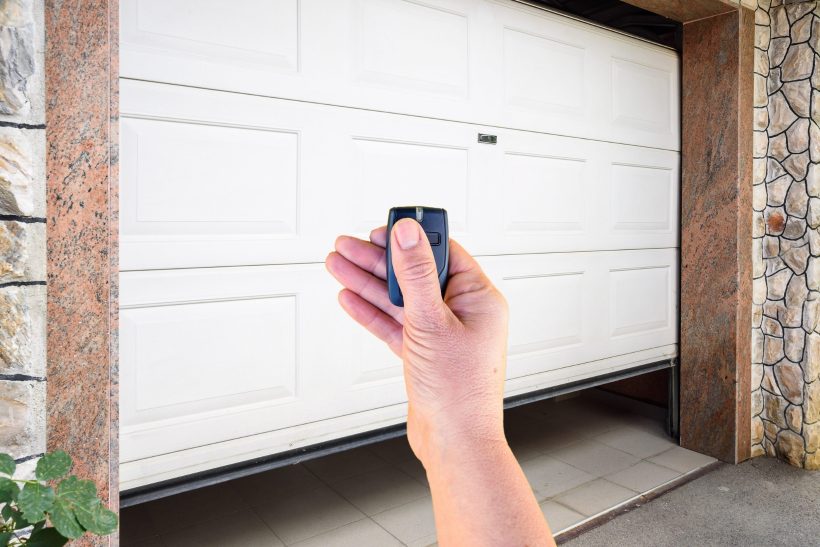 Whatever material or style you choose, proper maintenance is vital to get the most out of your garage door, which includes:
Regularly check for signs of damage or wear and tear, including dents and cracks in the material. Depending on your door type, you may need to periodically lubricate it with a silicone spray.
Ensuring that all components are securely attached, such as hinges and locks. If something seems loose or doesn't work correctly, contact a professional to fix it before it causes further issues.
Keeping track of when regularly scheduled maintenance is due; will help prevent unexpected malfunctions or breakdowns that can be costly in terms of time and money.
The best garage door brands
Garage door installation and maintenance can be daunting, but with the right company, it doesn't have to be. When choosing a garage door brand, it's essential to do your research. Find companies with a good reputation that offer a wide range of garage door products and services.
Some of the most popular garage door brands include:
Chamberlain
Genie
Sears
Craftsman
Each of these brands has its strengths and weaknesses, so it's crucial to find one that fits your needs. Do your research, ask for recommendations, and read reviews before making your final decision.
The benefits of using an automated garage door
Here are some benefits of using an automated garage door;
Increased security
An automated garage door provides a level of protection that's not possible with manual doors. With sensors, locks, and other technology, it can be more difficult for intruders to access your home or property.
Convenience
Automated garage doors offer the convenience of remote opening and closing when needed, without having to get out of the car or stand outside in bad weather to open your garage shed door. This convenience makes them ideal for individuals with limited mobility or who struggle with everyday tasks like household chores and getting around town.
Energy efficiency
Automated garage doors often feature specialized insulation technology that helps keep your home warm in the winter and cool in the summer, reducing your energy bills significantly, which makes them a good choice for individuals who want to save money and do their part to minimize their environmental impact.
Conclusion
An automated garage door may be the perfect choice if you're looking for a garage door that offers increased security, convenience, and energy efficiency. With a wide range of garage door products and services from reputable brands like Chamberlain, Genie, LiftMaster, Sears, and Craftsman, there's something to meet the needs of every homeowner.
Thank you for reading!